An Alumnus who CAREs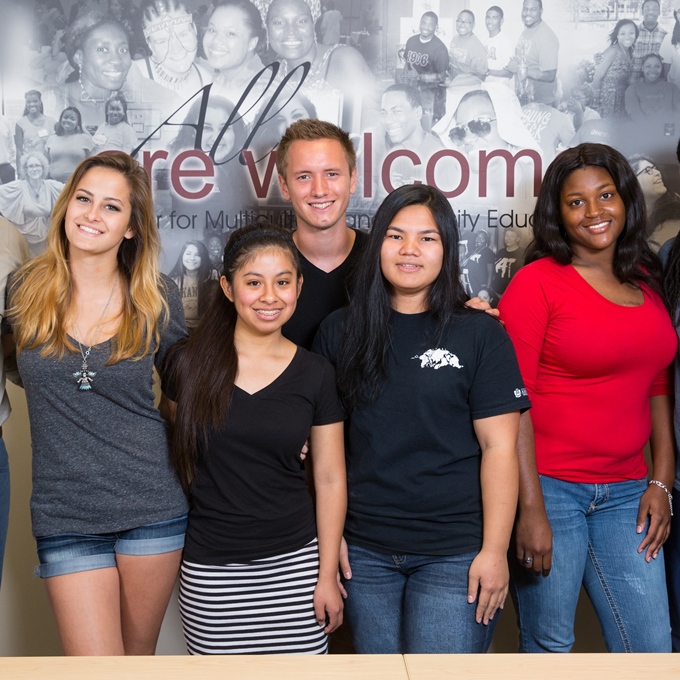 University of Arkansas alumnus Richard Greene is establishing an innovative new scholarship with a $1 million gift to the Office of Diversity and Community. The Camden E. and Dortha Sue Greene CARE Endowed Scholarship, which is named in honor of Greene's parents, will help address the critical need of recruiting and retaining more underrepresented students to the university.
According to Chancellor G. David Gearhart, the creation of this scholarship is especially timely, because adding to the diversity of the University of Arkansas campus remains a top priority.
"This remarkable gift is establishing the first scholarship of its kind – one aimed at supporting underrepresented students from Arkansas who are academically strong and show financial need as well," said Gearhart. "It is imperative that we continue to attract students of this caliber and educate them at the state's flagship. Increasing the number of Arkansans holding bachelor's degrees is a key focus of ours, and this scholarship will directly impact our ability to do that."
CARE, or the College Access Responsibility Endeavor, is a scholarship program for students who excel in academics, involvement and engagement and also demonstrate financial need. First generation students, in particular, are encouraged to apply.
The inaugural class of scholarship recipients will be incoming freshmen and, providing they maintain a 3.0 GPA, will have the ability to renew their scholarships for four years. The recipients will be required to be involved in an academic enrichment program, which includes mentoring and meetings aimed at introducing the students to the campus community.
"This is a wonderful gift to support very deserving students who face a challenge to affording a college education," said Charles Robinson, vice chancellor for diversity and community. "We appreciate Mr. Greene and his willingness to contribute to the success of these very worthy students."