A Family Tradition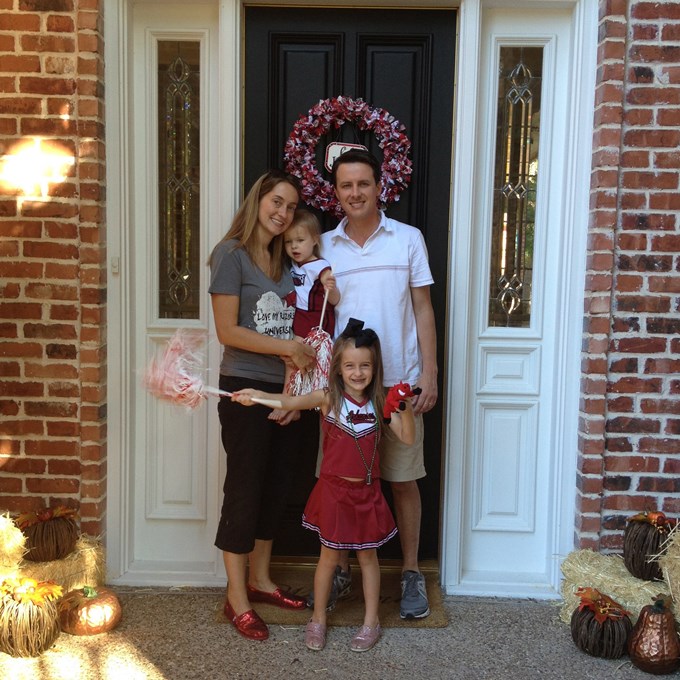 Old Main and Senior Walk are just two of many memories that ultimately stay with those who become University of Arkansas alumni. For Adam and Jennifer Dougherty, these memories have proven to be lasting and inspiring, as the couple has stayed highly engaged with the university while living in Dallas, Texas.
A New Jersey native, Adam Dougherty "married into a family of Razorbacks" and earned his Juris Doctorate from the School of Law in 2000. Since then, he has stayed highly connected with fellow alumni by serving first as the president of the Dallas Chapter from 2003 to 2006 and more recently as the president of the Law Alumni Society from 2010 to 2013.
Asked about his experience at the U of A and what motivated his own belief in remaining so engaged, Adam's response was straightforward: "There is an amazing bond that exists among U of A graduates... it is great to give back in this way to the university and to network with fellow alumni."
Adam's wife, Jennifer, has remained equally engaged with the university as an alumna, but in an entirely different way.
Jennifer received her bachelor's and master's degrees from the university, and in doing so, continued what she called a "family tradition." Her decision to attend has affected her motivation to be engaged with the university today.
"As a family," she notes, "we've always talked about the university, visiting campus and how we can support it in various aspects."
For Jennifer, that support includes special attention to the college she received her degrees from: the J. William Fulbright College of Arts and Sciences. Currently, she serves as a member of the Fulbright College Dean's Council.
The family is equally involved in athletic events and are proud season ticket holders to the Razorback football games. Their two daughters have even been to the home openers in Fayetteville every year of their lives.
In a word, Jennifer is "amazed" by the achievements of her alma mater and loves learning about new programs when she returns to campus.
"As a student from Texas in the 90s, I used to feel like the U of A was a hidden gem. Now, it's at the top of many Texas high school students' lists for college. The U of A, and particularly Fulbright College, has so much to offer students. There are endless learning opportunities for students that I want people outside of the university to know about. "